Food Delivery App
To get ahead of the curve, serve your customers with
Foodskart food delivery apps.
Let's Talk
Best of your city Served at your Doorstep

With Foodskart Delivery App

On September 16 around 4.30 in the morning, Pep Mourihno reached out to his phone, opened the Zomato app, scroll down the list of restaurants, settled on Louie pizza and ordered margarita pizza. He could have directly searched for restaurants and ordered the food by making a call; however Pep had a trust issue. Whereas in the case of Zomato he was very much sure that Zomato app will provide him an accurate track delivery as they happen along with live traffic conditions as well as real time driver location.
Provide Your foodies better sooner and more convenient option to satiate their hunger pangs

Change is necessary - foodies want change in the way their food is being ordered and delivered. Foodies' wants a change from the overcrowded restaurants, change from pre-advanced on call booking and an obvious change to save their valuable time.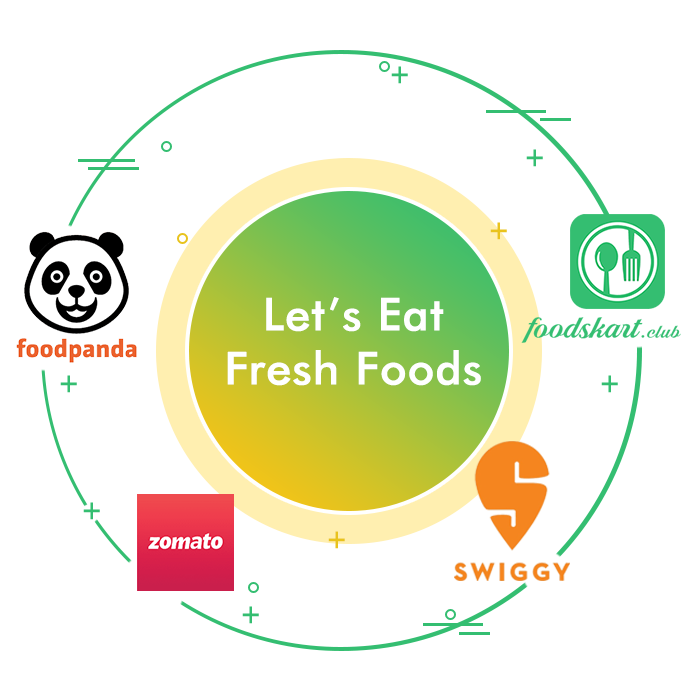 We make food ordering as magical as

a flick of a finger!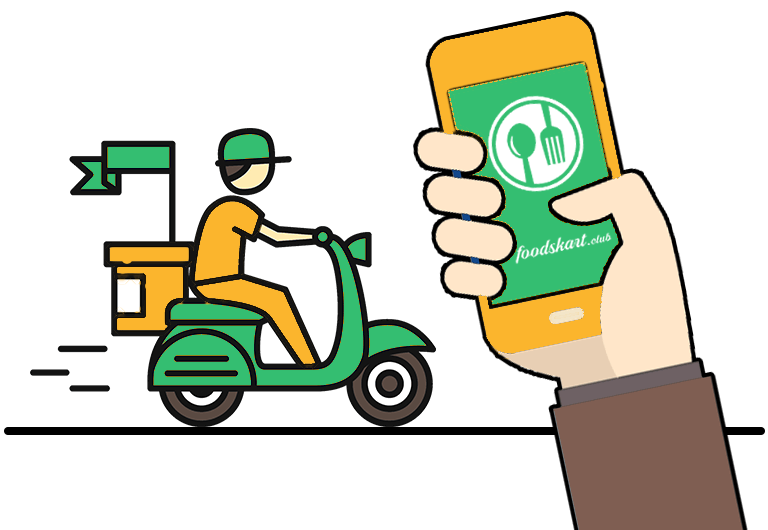 Ever since the Postmates-Foodskart food delivery business model has launched, it has completely revolutionized the traditional approach. As an Foodskart food delivery application allows your customers to get delivered their ordered foods in the convenience of their home, office or whosesoever they are.
Recently, there was a research conducted by global firm Nielsen that almost 60% of US mobile subscribers have a Smartphone device and an accelerating number of those users depends on their Smartphone for everything from driving directions to shopping, schooling to banking, entertainment to the dining. Another research firm, Single Platform highlighted in their study that 81% of Smartphone users use a mobile app to search their nearby restaurant. And with the finely-crafted customer engagement marketing strategy, if you are planning to harness the power of the mobile app, then undoubtedly you have landed on the right page.

Custom

Food Delivery App For All

Backed by years of in-depth knowledge and extensive expertise, we at Peregrineinfoworld, bringing a comprehensive suite of Foodskart food delivery mobile app solutions, which is technologically superior and commercially viable.

Food Delivery Startups
Build A Grubhub Like App For Your Region

Restaurant Chains
Build A Grubhub Like App For Your Region

Single Restaurants
Build A Grubhub Like App For Your Region
Foodskart

Food Delivery App Features
Social Media Login
Dashboard
Nearby Restaurants
Restaurant Menu
Follow Friends
Rating & Reviews
Push Notifications
Order Tracking
Favorite Orders
inApp Payments
Coupons Management
Manage Orders
Realtime Tracking
inApp Notifications
Availability Settings
Realtime Requests
Order History
Payment History
Profile
Delivery Informations
Help & Support
Backup & Restore Database
Location Management
Message to Customer / Restaurants
Ad Management
Content Management
Category Management
Change Password
Manage Add, Edit & Delete
Email Alerts to Registered Users
Manage Restaurant Menu
Manage Opening days & Time
Customer Order Status
Manage Delivery Areas
Manage Special Offers
Message to Customer
Multiple Payment Gateways
Multiple language Support
Coupon Code generation
Social Media Engagement
Social Networking Connectivity
Auto sort emails for newsletter
Using right
technology

stack

WAMP

Fabric.io

Gradle

S3 Bucket

SQLite

Google Maps

Retrofit with RxJava

Amazon Web Service

Firebase

Stripe
Process
Agreement
Once we send Proposal & Demo. If you agree to purchase solutions. We will sent you contract to sign. Once you sign Contract you need to pay 50% upfront Payment
Branding & Customization
As a first step our Design team will provide you update design of our solution with your branding & Colors. Also if you need any minor changes in Layouts, Our team will do that.
Infrastructure setup & Launch
In this step our team will do setup Server, Send you Apps to test. Once you agree our team will Upload Apps on store and take Approval.
Sign off & Support
Once we will get Approval of Apps. Gets Live You need to release Rest 50% Payment & We will transfer Entire Source with Licence for same. If Require Our team will Teach you enter System.
How Much Does It Cost

To Develop
Foodskart Food Delivery Application?

Our Foodskart food delivery app like Zomato clone script comes with an iOS and Android app for your Restaurant and customers. To run your restaurant business at ease, we also provide a powerful admin dashboard so you can control pretty much everything.

When you develop a custom Foodskart food delivering application like Zomato, Postmates, DoorDash you are actually developing three apps: an app for Customer, an app for Restaurant and an app for Driver. How much does it cost to develop an app like Zomato? Get in-touch to find out the answer.